Book: Harry Potter and the Sorcerer's Stone
Harry and the Potters Myspace!
EDIT: Since Melissa marked up one chapter of this, I wanted to mention my review for her book Harry, A History. Check it out:
http://shootingstarsmag.blogspot.com/2009/02/review-harry-history-by-melissa-anelli.html

This book features:

Commentary throughout by Paul DeGeorge of Harry and the Potters

Chapter 12 marked up by Melissa Anelli, webmistress of the Leaky Cauldron and author of NY Times bestseller, "Harry, A History".

8 original drawings by Frankie Franco III, illustrator and host of Pottercast

Alternate book jacket illustrated by Joe DeGeorge of Harry and the Potters

Commemorative barf bag
As you can see from the pictures on top, Paul did a fabulous job marking this book up and I honestly wish I could keep it myself. Now, he's no J.K. Rowling, but he's a definitive part of the Harry Potter community and as such, this is a really amazing book to have. So please please please bid what you can! You want this in your life, I promise you!
For those of you that are new, welcome to the auctions. In a second, I'll post the rules, but I wanted to let you know that this week is officially Harry Potter HERE for the auction and on my OTHER blog,
Shooting Stars Zine
(interview/mini contest and review coming soon on there), so check it out and bookmark the sites so you don't forget.
Now, on to the rules!
** HOW TO BID: Leave a comment on the auctioned post with the amount you want to bid for. Remember that 100% of the proceeds will go to benefit First Book - so it's win, win! The
Leave a Mark page
on First Book is ONLY for the winner (unless you want to donate separately, aside from the auctions, which we encourage!)...if you bid the most, your name will be announced at the ending date of the auction, and if provided with an email address, we will contact you. If you don't leave an email addy, MAKE SURE to check back.
**The first person who bids has to START at five dollars, so each book will sell for at least that much. If you want to bid above that, it has to go up in fifty cent increments, so people aren't going up by a penny or a dime.
You CAN go up by MORE than fifty cents though!
Ex. Starts at five dollars, will go to five fifty, will go to six dollars, etc.
That's it! Get bidding! :)
This auction will run until Saturday, February 7th at 11:59 P.M. EST!!!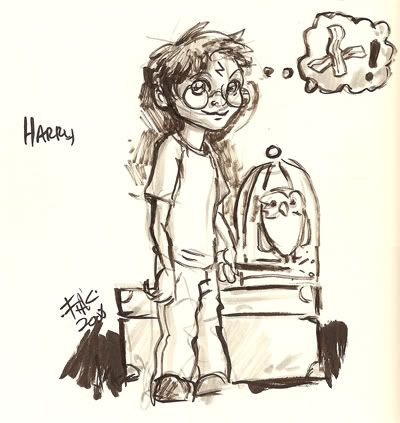 Any questions? Leave them in the comments or email me at Lauren51990 AT aol DOT com
Also, get in touch if you want to see some of Pauls' other scans of the book. I tried to post more, but some of them got cut off b/c the page isn't big enough!